Welcome to our homepage!
Enjoy your next holiday in the Peruvian Andes "the land of the Incas" with Andean Peaks S.A.C We offers the best holidays and adventures travel trekking climbing mountaineering, beautiful areas of Peru as in the Cordillera Blanca Cordillera Huayhuash.

We are experts in hiking, climbing, expeditions and strive to give you the best possible experience.
Tour operator, trekking, climbing and Expeditions in Peru
The Huayhuash trekking is known as one of the most beautiful treks in the world. Due to high altitude passes, it is not an easy trek, but the spectacular views over the surrounding mountains, turquoise blue lakes and impressive landscapes.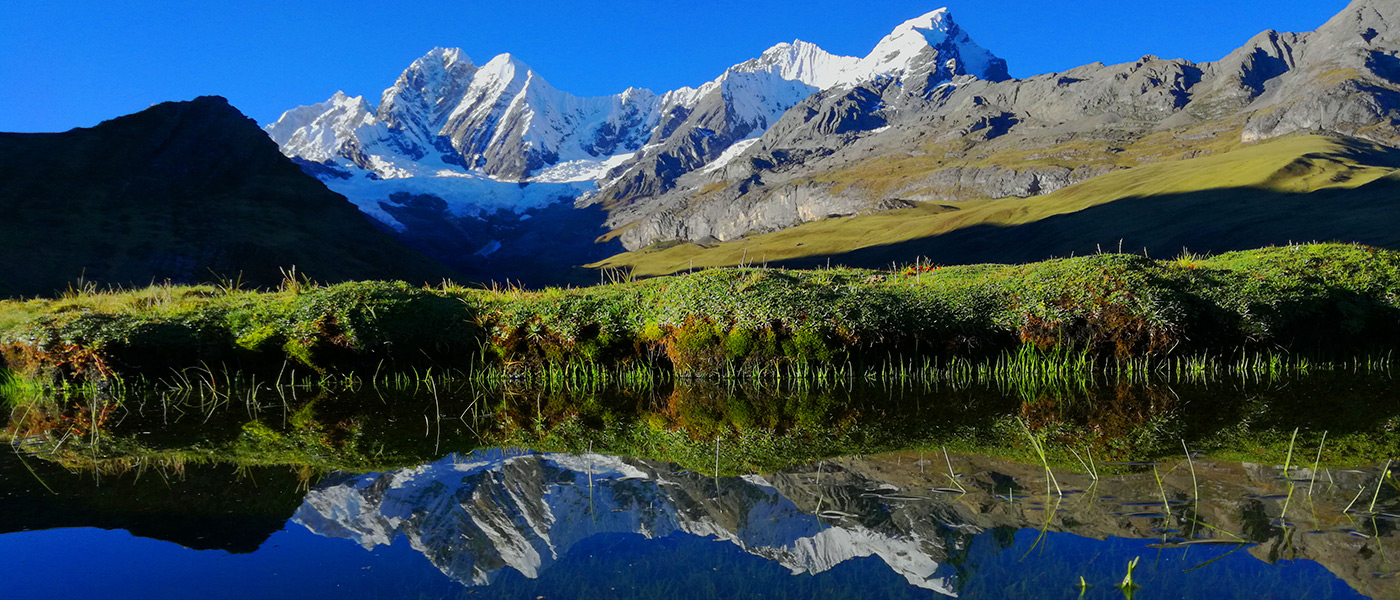 Alpine Route Huayhuash
(New Program 2023)
One of the best alpine route in Peru
Book Now
Trekking Huayhuash 15 days
One of the beautiful trek in the world
Book Now